One of the articles I included in my last Sunday Share Out post was a brilliant post by Vulture on the female directors out there already killing the game in the movie industry. After the lack of diversity at the Oscars this year and in celebration of Women's History Month I decided to break down my five favourite, inspiring female directors…

AVA DUVERNAY

Watch: Selma (2014), This is the life (2009)
I've personally nicknamed her the oncoming storm and potentially the woman who could single handedly change Hollywood. Duvernay has already taken steps to shake up the establishment in an active way we haven't really seen before by a female director. A vocal activist for the black community, she's also advocates for diverse cinema through ARRAY Now and is the first black woman to direct a film nominated for Best Picture.
GURINDER CHADHA
Watch: Bend It Like Beckham (2002), Bride and Prejudice (2004), Angus, Thongs and Perfect Snogging (2008)
You may not know her name but it's likely that if, like me, you were a British teenager growing up in the early to mid 2000s you'll know her work. Chadha specialises in underdogs and unconventional heroines who are always equal parts cringe-inducing (Georgina in 'Angus, Thongs…') and endearing (Jess in Bend It Like Beckham). Her movies are not only fabulous fun they have incredible heart and soul, and despite the romantic bent of most of her filmography there's still a huge focus on family and female friendships in her movies.
SOFIA COPPOLA
Watch: The Virgin Suicides (1999), Lost in Translation (2003), Marie Antoinette (2006)
It's a hard job carving your own path when you come from a Hollywood dynasty like the Coppola's and yet Sofia Coppola seems to have done so with incredible ease. Her strength lies in aesthetics – candy colours, pastel hues, dreamy sepias form the backdrop of her filmscapes. Coppola has a knack for making even the mundane feel beautiful and exploits the manic pixie dreamgirl trope so very well.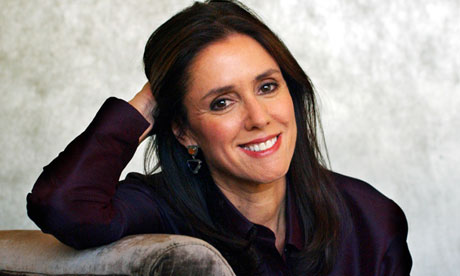 JULIE TAYMOR
Watch: Frida (2002), The Tempest (2010), Across the Universe (2007)
The absolute powerhouse that you probably have never heard of. Taymor was the first woman to win a Tony Award for Best Director for her work on The Lion King musical and already had a long established theater career before being recognised for her film work. Her movies follow the vein of her theatrical world, experimental, aesthetically beautiful in the most fantastical sense, Taymor's back catalogue is an exercise in how amazing her imagination and ingenuity is.
LANA WACHOWSKI
Watch: The Matrix (1999), V for Vendetta (2006), Sense8 (2015)
One half of the Wachowski siblings and Lana remains to be one of the more prominent figures in the realm of science fiction film-making after helping head up The Matrix franchise. Though the emphasis in this list is very much focused on film, personally for me her greatest work and achievement is the brilliantly evocative and diverse Netflix original series Sense8.
NOTEWORTHY RUNNERS UP: Elizabeth Banks (Pitch Perfect), Amma Asante (Belle), and Mary Harron (American Psycho)
Over to you! Who are your favourites on my list? Who are your favourites on the original 100?
And are there any directors who have been missed off/need to be recognised?
Ria